Product Development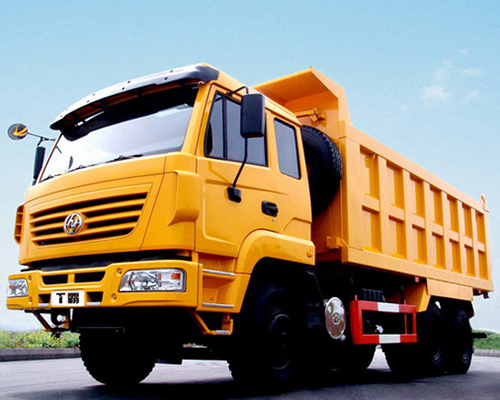 1. SAIC-IVECO YONGYAN Commercial Vehicle Investment Co., Ltd.
SAIC HONGYAN Commercial Vehicle Investment Company introduces the internationally advanced Italian IVECO heavy duty truck technology to continuously develop advanced vehicles to suit the needs of both domestic and overseas markets. These products are mainly sold under two brands: IVECO and HONGYAN.
We utilize IVECO prototype vehicle technology to develop IVECO brand vehicles to meet the demand of high-end market.
Combining IVECO technology and original Hongyan product technology, we also develop practical, safe and cost-effective Hongyan brand heavy duty trucks for middle-end market.
We continually make improvements to our Hongyan brand products, making them meeting or exceeding national III emission standards.
2. HONGYAN TAMPA Heavy Duty Trucks
On November 28th, 2008, TAMPA heavy duty truck which was newly developed by SAIC-IVECO YONGYAN Commercial Vehicle Investment Company was released. This product is well-known for the following 5 features:
1. Beautiful: streamline appearance, superb shield, high-top design, luxury rearview mirror
2. Comfort: adjustable seats, surround stereo, luxury glass window, accessible control switch, all combine to offer the driver a high level of comfort
3. Flexible: low-effort gear shifting and steering, the use of WABCO products greatly improves overall braking performance
4. Fuel efficient: Hongyan drive axles featuring low speed ratio and high bearing capacity can effectively prevent unnecessary fuel consumption.
5. Safe: TAMPA heavy duty truck conforms to European standard (ECE R29), and passed the crash test. Newly-designed car body and improved drive shaft result in high carrying capacity.
The shift shaft, push rod, exhaust compensator and muffler connecting pipes etc. are wear-resistant and feature long service life, being more durable and safe.
3. GENLYON Heavy Duty Trucks
GENLYON heavy duty trucks are jointly developed by Italian IVECO R&D team and Chinese HONGYAN engineers, which are based on the advanced IVECO technology and HONGYAN vast manufacturing experience. As a result, GENLYON heavy duty trucks have achieved an internationally advanced level in terms of driving comfort, safety, reliability and economy.
Technology Center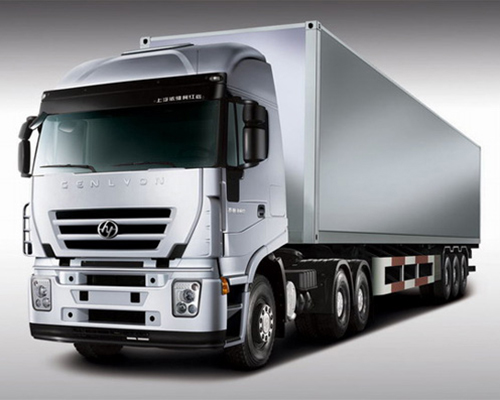 SAIC-IVECO YONGYAN Commercial Vehicle Investment Company technology center (hereafter referred to as technology center) is established to develop new heavy duty trucks and parts and provide related technical support for customers. The technology center is staffed with 200 people and has assets totaling 2.5 million USD.
Our technology center is comprised of 10 departments, including a 908 Project Department, T8/T/STEYR Project Department, Vehicle Design Department, Part Design Department, Cab Design Department, System Design Department, Testing Workshop, and more.
Our technology center is key to technology innovation, whose research scope covers the integrated vehicle, system, assembly, unit construction, manufacturing techniques and materials. Since our beginning, we have independently developed 4×2, 6×2, 6×4 series tractor trucks (CQ16, CQ18, CQ24, CQ25, CQ26), 4×2, 6×2, 6×4,8×4,10×4,12×4 series cargo trucks (CQ13, CQ16, CQ18, CQ24, CQ25, CQ26, CQ30, CQ31, CQ32, CQ38, CQ42, CQ46, CQ49, CQ52), 4×2, 6×2, 6×4, 8×4 dump trucks (CQ12, CQ16, CQ24, CQ25, CQ26, CQ31, CQ32), 4×2, 6×2, 6×4, 6×6, 8×4 special trucks (fire engines, tanker trucks, fuel tankers, concrete mixing trucks, bulk cement trucks, van vehicles etc.). In addition, we also gradually developed CQ81, CQ82 rotary steering gear, 13, 16-ton HONGYAN, STEYR two-stage driving axle, 10, 13-ton HONGYAN single reduction gear, disk brake, HONGYAN XINDAKANG cab etc. Our products are available in 1500 varieties.
In recent years, we have established cooperative relationships with China's key universities and scientific research institutes, to improve our heavy duty trucks regarding product design, manufacturing as well as material. For example, we have cooperated with Chongqing University to carry out experimental research on HONGYAN vehicle noise mechanism, ZF stator material, and computer aided design of frame and front axle beam. Besides, we've also formed a cooperative relationship with Harbin Institute of Technology. To stay competitive in the market, we constantly introduce advanced technology from world leading heavy duty truck manufacturers. Until April 2009, our technology center has completed the national key technology innovation projects "development of HONGYAN CQ8110, CQ8111, CQ8108 series rotary valve steering gear", 45 Chongqing key technology innovation projects, 512 new process, new material and new technology development projects. The technology center has been awarded 22 national patents. The total sales of new products is more than 300 million USA.